TERRA TRAC® TURF
Lawn & Garden | Non-Highway Service
We're putting our renowned strength to task…and to turf. From mowing lawns to riding from tee to green—and everywhere in between—our lawn and garden tires have the traction you need to tackle the toughest turf, time and time again.
Features & Benefits
Tread design provides excellent traction with limited turf damage.
Balanced profile with ample tread depth.
Rounded shoulders to help with maneuverability.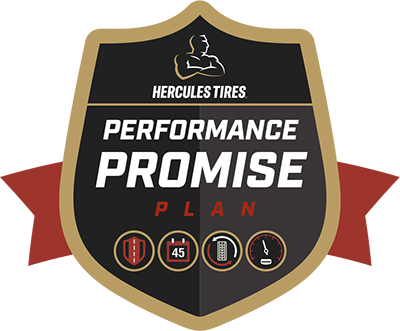 Performance Promise Warranty
24-MONTH LIMITED PROTECTION POLICY
Limited Protection Policy: Eligible tires are covered for 24 months from the date of original tire manufacture date or purchase date.
| ITEM # | TIRE SIZE | LOAD INDEX | SPEED RATING | LOAD ID | SIDEWALL | UTQG | MIN RIM WIDTH (IN) | MAX RIM WIDTH (IN) | SINGLE MAX LOAD AT COLD INFLATION PRESSURE (LBS@PSI) | DUAL MAX LOAD AT COLD INFLATION PRESSURE (LBS@PSI) | TREAD DEPTH (1/32") | OVERALL WIDTH (IN) | OVERALL DIAMETER (IN) | WEIGHT (LBS) | STUD SIZE | PLY RATING |
| --- | --- | --- | --- | --- | --- | --- | --- | --- | --- | --- | --- | --- | --- | --- | --- | --- |
| 96820 | 20X10.00-10/4 | - | - | B | BW | | 8.000000 | 8.000000 | 1170@22 | - | 0.0 | 9.50 | 19.60 | 13.42 | - | - |
| ITEM # | TIRE SIZE | LOAD INDEX | SPEED RATING | LOAD ID | SIDEWALL | UTQG | MIN RIM WIDTH (IN) | MAX RIM WIDTH (IN) | SINGLE MAX LOAD AT COLD INFLATION PRESSURE (LBS@PSI) | DUAL MAX LOAD AT COLD INFLATION PRESSURE (LBS@PSI) | TREAD DEPTH (1/32") | OVERALL WIDTH (IN) | OVERALL DIAMETER (IN) | WEIGHT (LBS) | STUD SIZE | PLY RATING |
| --- | --- | --- | --- | --- | --- | --- | --- | --- | --- | --- | --- | --- | --- | --- | --- | --- |
| 98484 | 24X12.00-12/4 | 99 | A3 | B | BW | | 8.500000 | 10.500000 | 1710@20 | - | 11.0 | 11.00 | 23.30 | 17.50 | - | - |
| ITEM # | TIRE SIZE | LOAD INDEX | SPEED RATING | LOAD ID | SIDEWALL | UTQG | MIN RIM WIDTH (IN) | MAX RIM WIDTH (IN) | SINGLE MAX LOAD AT COLD INFLATION PRESSURE (LBS@PSI) | DUAL MAX LOAD AT COLD INFLATION PRESSURE (LBS@PSI) | TREAD DEPTH (1/32") | OVERALL WIDTH (IN) | OVERALL DIAMETER (IN) | WEIGHT (LBS) | STUD SIZE | PLY RATING |
| --- | --- | --- | --- | --- | --- | --- | --- | --- | --- | --- | --- | --- | --- | --- | --- | --- |
| 96815 | 13X5.00-6/4 | - | - | B | BW | | 3.500000 | 3.500000 | 440@40 | - | 0.0 | 4.50 | 12.90 | 4.20 | - | - |
| 96842.1 | 15X6.00-6/2 | - | - | A | BW | | 4.500000 | 4.500000 | 365@14 | - | 0.0 | 6.40 | 14.20 | 4.70 | - | - |
| ITEM # | TIRE SIZE | LOAD INDEX | SPEED RATING | LOAD ID | SIDEWALL | UTQG | MIN RIM WIDTH (IN) | MAX RIM WIDTH (IN) | SINGLE MAX LOAD AT COLD INFLATION PRESSURE (LBS@PSI) | DUAL MAX LOAD AT COLD INFLATION PRESSURE (LBS@PSI) | TREAD DEPTH (1/32") | OVERALL WIDTH (IN) | OVERALL DIAMETER (IN) | WEIGHT (LBS) | STUD SIZE | PLY RATING |
| --- | --- | --- | --- | --- | --- | --- | --- | --- | --- | --- | --- | --- | --- | --- | --- | --- |
| 96843 | 16X6.50-8/2 | - | - | A | BW | | 5.380000 | 5.380000 | 410@14 | - | 0.0 | 6.70 | 15.80 | 5.75 | - | - |
| 96817 | 16X6.50-8/4 | - | - | B | BW | | 5.380000 | 5.380000 | 615@28 | - | 0.0 | 6.80 | 16.00 | 5.90 | - | - |
| 96846 | 18X8.50-8/2 | - | - | A | BW | | 7.000000 | 7.000000 | 520@10 | - | 0.0 | 8.20 | 17.90 | 7.80 | - | - |
| 96818 | 18X8.50-8/4 | - | - | B | BW | | 7.000000 | 7.000000 | 825@22 | - | 0.0 | 8.30 | 18.00 | 8.10 | - | - |
| 96847.2 | 18X9.50-8/2 | - | - | A | BW | | 7.000000 | 7.000000 | 615@10 | - | 0.0 | 9.20 | 17.50 | 11.40 | - | - |
| 96819 | 18X9.50-8/4 | - | - | B | BW | | 7.000000 | 7.000000 | 935@20 | - | 0.0 | 9.20 | 17.50 | 11.40 | - | - |
| 96844 | 20X10.00-8/2 | - | - | A | BW | | 7.000000 | 7.000000 | 760@10 | - | 0.0 | 9.50 | 19.30 | 10.50 | - | - |
| 96845 | 20X8.00-8/2 | - | - | A | BW | | 7.000000 | 7.000000 | 600@10 | - | 0.0 | 8.70 | 19.30 | 10.90 | - | - |