Ready to Power Up?
Fill out our form below to find out how Hercules' outstanding quality, exceptional support and unsurpassed profitability help your business succeed without sacrificing what made you great in the first place—your independence.
We take your privacy seriously, and do not sell or share your data. Please consent to receive digital communications from Hercules Tires by selecting the box below. You may revoke permission at any time by using the unsubscribe link, found at the bottom of every email. Please read our Privacy Policy here.
Program Levels that Fit Your Business
DIAMOND
Annual Units 4000+
Quarterly Units 1000+
PLATINUM
Annual Units 2000-3999
Quarterly Units 500-999
GOLD
Annual Units 1200-1999
Quarterly Units 300-499
SILVER
Annual Units 800-1199
Quarterly Units 200-299
BRONZE
Annual Units 300-799
Quarterly Units 75-199
ASSOCIATE
Annual Units 200-299
Quarterly Units 50-74
//  DOUBLE BUCKS
Earn twice as many Quarterly Volume Bonus dollars during our Double Bucks promotions on select lines. As long as you're compliant on the program there's no additional paperwork or anything extra you need to do. Just continue to make your purchases, sit back and earn.
//  RETAIL REWARDS
Designed to support sales direct to the consumer, earn additional payouts each month on select lines via a reloadable Visa card.
//  ATD PARTNER PROGRAM
HPP dealers that commit and grow with ATD are eligible to earn purchase enhancements on Hercules Passenger and Light Truck products.
Hercules Performance Plan
Leading limited protection policy backs all Hercules passenger and light truck products.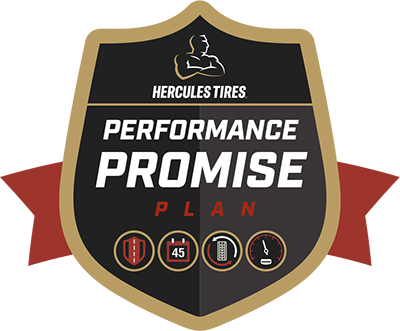 Workmanship & Materials
Free replacement of tires that fail due to defects in workmanship and materials during the first 50% of tread life.
Road Hazard Protection
Free replacement for select Hercules brand tire for two years or the first 50% of tread life.
Mileage Coverage
Our tires are backed by the Mileage Coverage Plan—up to an incredible 85,000 miles on some tires.
"Trust our Ride" 45 Day Trial
We offer consumers the opportunity to experience the performance of Hercules passenger and light truck tires for 45 days. If they're not satisfied they can simply return and exchange them free of charge.
Powerful Perks From a Powerful Brand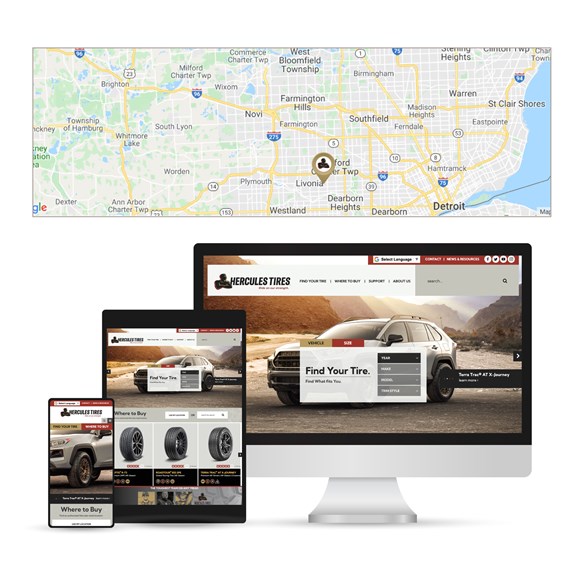 Herculestires.com/Dealer Locator
Power Program dealers are automatically listed on the Hercules Tire dealer locator so consumers know where to find you.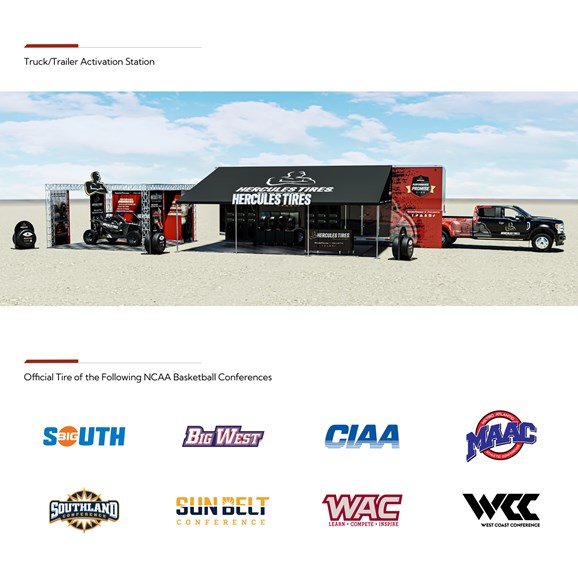 Brand Awareness
From grass roots marketing efforts to national advertising campaigns Hercules is committed to driving more tire buyers to your door.
Product Evaluation
The Hercules Moab Adventure is a once in a lifetime opportunity to put our tires to the test and see some of the world's most breathtaking scenery.