H-901 ST
Commercial Specialty Trailer | All-Steel
The Hercules H-901 Highway All-Steel Commercial ST - Added Strength for the Extra Mile. The H-901's enhanced ST class builds on an already strong foundation, adding more muscle for the agricultural, industrial and other tough jobs that demand it. Combining greater carrying capacity with rugged construction, the ST offers enhanced stability and strength to create a puncture-resistant tire capable of hauling the heaviest loads in the most extreme environments.
Features & Benefits
Special tread compound provides exceptional wet handling and braking.
Super high tensile steel belts deliver maximum durability.
Durable all steel construction distributes forces of acceleration, cornering and braking for longer wear.
Tread design features better footprint and more biting edges for better grip in snow.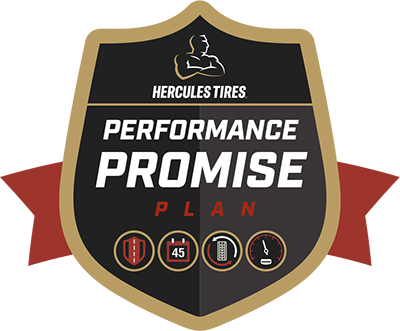 Performance Promise Warranty
72 MONTH
Backed by a 72-month Limited Protection Policy covering defects in workmanship and materials.
WORKMANSHIP & MATERIALS
If this tire becomes unserviceable due to a flaw in workmanship or materials, we will replace it at no charge during the first 50% of tread life.
| ITEM # | TIRE SIZE | LOAD INDEX | SPEED RATING | LOAD ID | SIDEWALL | UTQG | MIN RIM WIDTH (IN) | MAX RIM WIDTH (IN) | SINGLE MAX LOAD AT COLD INFLATION PRESSURE (LBS@PSI) | DUAL MAX LOAD AT COLD INFLATION PRESSURE (LBS@PSI) | TREAD DEPTH (1/32") | OVERALL WIDTH (IN) | OVERALL DIAMETER (IN) | WEIGHT (LBS) | STUD SIZE | PLY RATING |
| --- | --- | --- | --- | --- | --- | --- | --- | --- | --- | --- | --- | --- | --- | --- | --- | --- |
| 95135 | ST225/75R15/12 | 121/118 | L | F | BW | | 6.000000 | 7.000000 | 3200@95 | 2910@95 | 14.0 | 8.98 | 28.17 | 47.44 | - | - |
| ITEM # | TIRE SIZE | LOAD INDEX | SPEED RATING | LOAD ID | SIDEWALL | UTQG | MIN RIM WIDTH (IN) | MAX RIM WIDTH (IN) | SINGLE MAX LOAD AT COLD INFLATION PRESSURE (LBS@PSI) | DUAL MAX LOAD AT COLD INFLATION PRESSURE (LBS@PSI) | TREAD DEPTH (1/32") | OVERALL WIDTH (IN) | OVERALL DIAMETER (IN) | WEIGHT (LBS) | STUD SIZE | PLY RATING |
| --- | --- | --- | --- | --- | --- | --- | --- | --- | --- | --- | --- | --- | --- | --- | --- | --- |
| 92875 | ST225/90R16/14 | 129/124 | L | G | BW | | 6.000000 | 7.000000 | 4079@110 | 3527@110 | 14.0 | 8.66 | 31.49 | 60.63 | - | - |
| 95133 | ST235/80R16/14 | 129/125 | L | G | BW | | 6.500000 | 7.000000 | 4080@110 | 3640@110 | 14.0 | 9.06 | 30.88 | 60.68 | - | - |
| 95134 | ST235/85R16/14 | 132/127 | L | G | BW | | 6.500000 | 7.000000 | 4400@110 | 3860@110 | 14.0 | 9.06 | 31.26 | 61.34 | - | - |