H-901 LT
Commercial Light Truck | All-Steel
The Hercules H-901 LT - Added Strength for the Extra Mile. Delivering outstanding carrying capacity and heavy-duty construction, the H-901 LT was created to conquer the toughest challenges for agricultural and industrial applications. Featuring a strong-as-steel casing that adds stability and strength, this puncture-resistant tire is ideal for hauling higher loads or operating in the most demanding conditions.
Features & Benefits
Active sipes improve traction and create biting edges that promote better grip on snowy roads.
Tread design features a larger footprint to maximize road contact.
Special tread compound provides exceptional wet handling and braking.
Durable all-steel construction distributes forces of acceleration, cornering and braking for longer wear.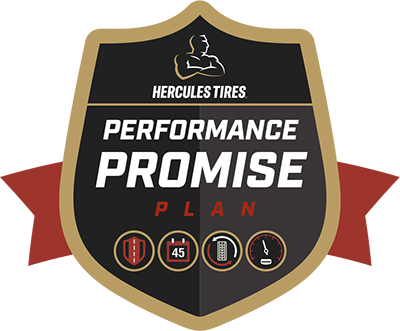 Performance Promise Warranty
72 MONTH
Backed by a 72-month Limited Protection Policy covering defects in workmanship and materials.
WORKMANSHIP & MATERIALS
If this tire becomes unserviceable due to a flaw in workmanship or materials, we will replace it at no charge during the first 50% of tread life.
| ITEM # | TIRE SIZE | LOAD INDEX | SPEED RATING | LOAD ID | SIDEWALL | UTQG | MIN RIM WIDTH (IN) | MAX RIM WIDTH (IN) | SINGLE MAX LOAD AT COLD INFLATION PRESSURE (LBS@PSI) | DUAL MAX LOAD AT COLD INFLATION PRESSURE (LBS@PSI) | TREAD DEPTH (1/32") | OVERALL WIDTH (IN) | OVERALL DIAMETER (IN) | WEIGHT (LBS) | STUD SIZE | PLY RATING |
| --- | --- | --- | --- | --- | --- | --- | --- | --- | --- | --- | --- | --- | --- | --- | --- | --- |
| 91994 | LT225/75R16/12 | 119/116 | N | F | BW | | 6.000000 | 7.000000 | 2998@94 | 2756@94 | 14.0 | 8.78 | 29.29 | 50.33 | - | - |
| 91212 | LT235/85R16/14 | 126/123 | L | G | BW | | 6.500000 | 7.000000 | 3750@110 | 3415@110 | 14.0 | 9.25 | 31.73 | 52.45 | - | - |
| 91995 | LT245/75R16/12 | 123/120 | N | F | BW | | 7.000000 | 7.500000 | 3417@94 | 3086@94 | 14.0 | 9.76 | 30.47 | 60.92 | - | - |