AVALANCHE® RT
Premium Passenger | Studdable Winter
The Hercules Avalanche RT winter tire was engineered to handle extreme winter driving conditions with cool confidence. Don't let winter weather leave you out in the cold. Let the Avalanche RT provide a clear path forward.
Features & Benefits
Exclusive Snow Grip Technology integrated features equip the Avalanche RT with serious cold-weather capabilities.
A triple polymer, cold weather compound enhances overall traction, steering and handling in harsh winter weather.
Thin-gauge sipes provide increased flexibility and biting edges for superior control.
Saw-tooth shaped Snow-Grabber Grooves grab and hold snow in the tread to provide snow-on-snow traction.

Pinned for Studs
Available with the option to add stud pins for enhanced winter traction, even on ice.

Advanced Tread for Greater Grip
Thinner sipes and more of them give increased biting edges for greater grip.

Noise-Minimizing Design
Directional tread pattern provides excellent traction and cornering ability in snow and slush, while design helps minimize road noise.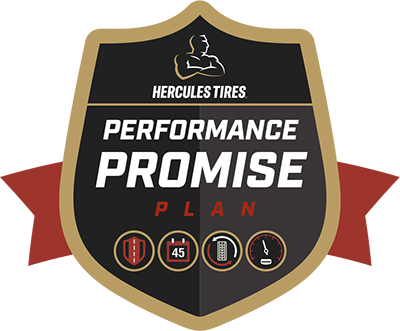 Performance Promise Warranty
ROAD HAZARD
Covered by our industry-leading Road Hazard Protection Program, which provides free replacement for up to two years or the first 50% of tread life.
TRUST OUR RIDE TEST DRIVE
If you are not completely satisfied with these tires, you may return them within 45 days to exchange them for a comparable set of Hercules brand tires.
TRACTION STANDARD
The mountain snowflake symbol means that this tire meets certain requirements for providing traction in harsh conditions.
| ITEM # | TIRE SIZE | LOAD INDEX | SPEED RATING | LOAD ID | SIDEWALL | UTQG | MIN RIM WIDTH (IN) | MAX RIM WIDTH (IN) | SINGLE MAX LOAD AT COLD INFLATION PRESSURE (LBS@PSI) | DUAL MAX LOAD AT COLD INFLATION PRESSURE (LBS@PSI) | TREAD DEPTH (1/32") | OVERALL WIDTH (IN) | OVERALL DIAMETER (IN) | WEIGHT (LBS) | STUD SIZE | PLY RATING |
| --- | --- | --- | --- | --- | --- | --- | --- | --- | --- | --- | --- | --- | --- | --- | --- | --- |
| 02111 | 175/65R14 | 82 | T | SL | BW | | 5.000000 | 6.000000 | 1047@44 | - | 12.0 | 6.90 | 23.11 | 16.96 | 12 | - |
| 02113 | 175/70R14 | 84 | T | SL | BW | | 4.500000 | 6.000000 | 1102@44 | - | 12.0 | 7.40 | 24.45 | 17.96 | 12 | - |
| 02140 | 185/65R14 | 86 | T | SL | BW | | 5.000000 | 6.500000 | 1168@44 | - | 12.0 | 7.40 | 23.54 | 16.96 | 12 | - |
| 02170 | 195/70R14 | 91 | T | SL | BW | | 5.000000 | 6.500000 | 1356@44 | - | 12.0 | 7.80 | 25.00 | 18.96 | 12 | - |
| ITEM # | TIRE SIZE | LOAD INDEX | SPEED RATING | LOAD ID | SIDEWALL | UTQG | MIN RIM WIDTH (IN) | MAX RIM WIDTH (IN) | SINGLE MAX LOAD AT COLD INFLATION PRESSURE (LBS@PSI) | DUAL MAX LOAD AT COLD INFLATION PRESSURE (LBS@PSI) | TREAD DEPTH (1/32") | OVERALL WIDTH (IN) | OVERALL DIAMETER (IN) | WEIGHT (LBS) | STUD SIZE | PLY RATING |
| --- | --- | --- | --- | --- | --- | --- | --- | --- | --- | --- | --- | --- | --- | --- | --- | --- |
| 02112 | 175/65R15 | 84 | T | SL | BW | | 5.000000 | 6.000000 | 1102@44 | - | 12.0 | 6.90 | 23.11 | 16.96 | 12 | - |
| 02125 | 185/60R15XL | 88 | T | XL | BW | | 5.000000 | 6.500000 | 1235@50 | - | 12.0 | 7.40 | 23.90 | 18.13 | 12 | - |
| 02149 | 185/65R15 | 88 | T | SL | BW | | 5.000000 | 6.500000 | 1235@44 | - | 12.0 | 7.60 | 24.53 | 18.52 | 12 | - |
| 02160 | 195/60R15 | 88 | T | SL | BW | | 5.500000 | 7.000000 | 1235@44 | - | 12.0 | 7.80 | 24.29 | 20.96 | 12 | - |
| 02152 | 195/65R15XL | 95 | T | XL | BW | | 5.500000 | 7.000000 | 1521@50 | - | 12.0 | 7.80 | 25.00 | 19.76 | 12 | - |
| 02186 | 205/65R15 | 94 | T | SL | BW | | 5.500000 | 7.500000 | 1477@44 | - | 12.0 | 8.00 | 25.43 | 21.95 | 12 | - |
| 02220 | 205/70R15 | 96 | T | SL | BW | | 5.000000 | 7.000000 | 1565@44 | - | 12.0 | 8.20 | 26.34 | 21.25 | 12 | - |
| 02270 | 215/70R15 | 98 | T | SL | BW | | 5.500000 | 7.000000 | 1653@44 | - | 12.0 | 8.70 | 26.85 | 22.18 | 12 | - |
| 02370 | 235/75R15XL | 109 | T | XL | BW | | 6.000000 | 8.000000 | 2271@50 | - | 12.0 | 9.30 | 28.86 | 28.03 | 12 | - |
| ITEM # | TIRE SIZE | LOAD INDEX | SPEED RATING | LOAD ID | SIDEWALL | UTQG | MIN RIM WIDTH (IN) | MAX RIM WIDTH (IN) | SINGLE MAX LOAD AT COLD INFLATION PRESSURE (LBS@PSI) | DUAL MAX LOAD AT COLD INFLATION PRESSURE (LBS@PSI) | TREAD DEPTH (1/32") | OVERALL WIDTH (IN) | OVERALL DIAMETER (IN) | WEIGHT (LBS) | STUD SIZE | PLY RATING |
| --- | --- | --- | --- | --- | --- | --- | --- | --- | --- | --- | --- | --- | --- | --- | --- | --- |
| 02400 | 205/55R16XL | 94 | H | XL | BW | | 5.500000 | 7.500000 | 1477@50 | - | 12.0 | 8.30 | 24.80 | 20.99 | 12 | - |
| 02182 | 205/60R16 | 92 | T | SL | BW | | 5.500000 | 7.500000 | 1389@44 | - | 12.0 | 8.30 | 25.79 | 22.95 | 12 | - |
| 02201 | 205/65R16 | 95 | T | SL | BW | | 5.500000 | 7.500000 | 1521@44 | - | 12.0 | 8.00 | 26.46 | 22.95 | 12 | - |
| 02229 | 215/55R16XL | 97 | T | XL | BW | | 6.000000 | 7.500000 | 1609@50 | - | 12.0 | 8.90 | 25.35 | 24.95 | 12 | - |
| 02439 | 215/60R16 | 95 | H | SL | BW | | 6.000000 | 7.500000 | 1521@44 | - | 12.0 | 8.50 | 26.14 | 23.98 | 12 | - |
| 02250 | 215/65R16 | 98 | T | SL | BW | | 6.000000 | 7.500000 | 1653@44 | - | 12.0 | 8.50 | 26.97 | 25.26 | 12 | - |
| 02511 | 215/70R16 | 100 | T | SL | BW | | 5.500000 | 7.000000 | 1764@44 | - | 12.0 | 8.70 | 27.87 | 25.35 | 12 | - |
| 02470 | 225/60R16 | 98 | H | SL | BW | | 6.000000 | 8.000000 | 1653@44 | - | 12.0 | 9.00 | 26.93 | 25.43 | 12 | - |
| 02310 | 225/65R16 | 100 | T | SL | BW | | 6.000000 | 8.000000 | 1764@44 | - | 12.0 | 8.90 | 28.50 | 27.63 | 12 | - |
| 02515 | 225/70R16 | 103 | T | SL | BW | | 6.000000 | 7.500000 | 1929@44 | - | 12.0 | 9.00 | 28.50 | 26.90 | 12 | - |
| 02330 | 235/60R16 | 100 | T | SL | BW | | 6.500000 | 8.500000 | 1764@44 | - | 12.0 | 9.40 | 26.97 | 28.38 | 12 | - |
| 02350 | 235/65R16 | 103 | T | SL | BW | | 6.500000 | 8.500000 | 1929@44 | - | 12.0 | 9.60 | 27.95 | 26.94 | 12 | - |
| 02517 | 235/70R16 | 106 | T | SL | BW | | 6.000000 | 8.000000 | 2094@44 | - | 12.0 | 9.40 | 28.86 | 27.82 | 12 | - |
| ITEM # | TIRE SIZE | LOAD INDEX | SPEED RATING | LOAD ID | SIDEWALL | UTQG | MIN RIM WIDTH (IN) | MAX RIM WIDTH (IN) | SINGLE MAX LOAD AT COLD INFLATION PRESSURE (LBS@PSI) | DUAL MAX LOAD AT COLD INFLATION PRESSURE (LBS@PSI) | TREAD DEPTH (1/32") | OVERALL WIDTH (IN) | OVERALL DIAMETER (IN) | WEIGHT (LBS) | STUD SIZE | PLY RATING |
| --- | --- | --- | --- | --- | --- | --- | --- | --- | --- | --- | --- | --- | --- | --- | --- | --- |
| 02380 | 205/50R17XL | 93 | H | XL | BW | | 5.500000 | 7.500000 | 1433@50 | - | 12.0 | 8.30 | 25.28 | 24.95 | 12 | - |
| 02410 | 215/45R17XL | 91 | H | XL | BW | | 7.000000 | 8.000000 | 1356@50 | - | 12.0 | 8.40 | 24.65 | 22.84 | 12 | - |
| 02420 | 215/50R17XL | 95 | H | XL | BW | | 6.000000 | 7.500000 | 1521@50 | - | 12.0 | 8.80 | 25.71 | 23.98 | 12 | - |
| 02425 | 215/55R17 | 94 | H | SL | BW | | 6.000000 | 7.500000 | 1477@44 | - | 12.0 | 9.40 | 26.38 | 26.62 | 12 | - |
| 02240 | 215/60R17 | 96 | T | SL | BW | | 6.000000 | 7.500000 | 1565@44 | - | 12.0 | 9.00 | 27.24 | 25.52 | 12 | - |
| 02260 | 215/65R17 | 99 | T | SL | BW | | 6.000000 | 7.500000 | 1709@44 | - | 12.0 | 8.90 | 28.11 | 25.95 | 12 | - |
| 02280 | 225/45R17XL | 94 | T | XL | BW | | 7.000000 | 8.500000 | 1477@50 | - | 12.0 | 9.00 | 25.08 | 23.95 | 12 | - |
| 02461 | 225/50R17 | 94 | H | SL | BW | | 6.000000 | 8.000000 | 1477@44 | - | 12.0 | 9.00 | 25.98 | 25.95 | 12 | - |
| 02290 | 225/55R17 | 97 | T | SL | BW | | 6.000000 | 8.000000 | 1609@44 | - | 12.0 | 9.20 | 26.89 | 27.50 | 12 | - |
| 02300 | 225/60R17 | 99 | T | SL | BW | | 6.000000 | 8.000000 | 1709@44 | - | 12.0 | 9.10 | 27.72 | 26.09 | 12 | - |
| 02315 | 225/65R17 | 102 | T | SL | BW | | 6.000000 | 8.000000 | 1874@44 | - | 12.0 | 8.90 | 28.50 | 27.63 | 12 | - |
| 02490 | 235/45R17 | 94 | H | SL | BW | | 7.500000 | 9.000000 | 1477@44 | - | 12.0 | 9.30 | 25.67 | 25.87 | 12 | - |
| 02500 | 235/55R17 | 99 | H | SL | BW | | 6.500000 | 8.500000 | 1709@44 | - | 12.0 | 9.80 | 27.20 | 29.94 | 12 | - |
| 02340 | 235/60R17 | 102 | T | SL | BW | | 6.500000 | 8.500000 | 1874@44 | - | 12.0 | 9.40 | 26.97 | 28.38 | 12 | - |
| 02360 | 235/65R17 | 104 | T | SL | BW | | 6.500000 | 8.500000 | 1984@44 | - | 12.0 | 9.40 | 28.86 | 33.88 | 12 | - |
| ITEM # | TIRE SIZE | LOAD INDEX | SPEED RATING | LOAD ID | SIDEWALL | UTQG | MIN RIM WIDTH (IN) | MAX RIM WIDTH (IN) | SINGLE MAX LOAD AT COLD INFLATION PRESSURE (LBS@PSI) | DUAL MAX LOAD AT COLD INFLATION PRESSURE (LBS@PSI) | TREAD DEPTH (1/32") | OVERALL WIDTH (IN) | OVERALL DIAMETER (IN) | WEIGHT (LBS) | STUD SIZE | PLY RATING |
| --- | --- | --- | --- | --- | --- | --- | --- | --- | --- | --- | --- | --- | --- | --- | --- | --- |
| 02441 | 225/45R18XL | 95 | H | XL | BW | | 7.000000 | 8.500000 | 1521@50 | - | 12.0 | 9.00 | 25.08 | 23.95 | 12 | - |
| 02518 | 225/55R18 | 98 | T | SL | BW | | 6.000000 | 8.000000 | 1653@44 | - | 12.0 | 9.20 | 27.76 | 28.40 | 12 | - |
| 02480 | 225/60R18 | 100 | H | SL | BW | | 6.000000 | 8.000000 | 1764@44 | - | 12.0 | 9.00 | 28.62 | 23.76 | 12 | - |
| 02519 | 235/50R18 | 97 | T | SL | BW | | 6.500000 | 8.500000 | 1609@44 | - | 12.0 | 9.60 | 27.28 | 27.21 | 12 | - |
| 02510 | 235/55R18 | 100 | H | SL | BW | | 6.500000 | 8.500000 | 1764@44 | - | 12.0 | 9.00 | 28.70 | 28.94 | 12 | - |
| 02514 | 235/60R18 | 103 | T | SL | BW | | 6.500000 | 8.500000 | 1929@44 | - | 12.0 | 9.40 | 29.09 | 31.92 | 12 | - |
| 02513 | 235/65R18 | 106 | T | SL | BW | | 6.500000 | 8.500000 | 2094@44 | - | 12.0 | 9.40 | 30.04 | 31.10 | 12 | - |