TIS UT1 BY HERCULES
Premium Off-Road | All-Terrain
The TIS UT1 by Hercules is designed specifically to match the performance and dynamics of the latest vehicles in the growing UTV/ATV market. Created in collaboration with TIS OFFROAD, the all-terrain tire is designed for those who have a passion for outdoors whether for work or recreation and the ability to drive "off-road" in a variety of terrains, such as sand, silt, loose rocks, gravel, dirt, and soil. The TIS UT1 by Hercules UTV tires follow the Tire & Rim Association's NHS (Not for Highway Service) tire design standard and are for UTV/ATV use only. The Tire & Rim Association defines NHS as "Tires primarily designed for use outside of public roads, but suitable for temporary/incidental use on public roads."
Features & Benefits
Collaboration at its best – TIS OFFROAD is one of the most recognized wheel brands in off-road combined with Hercules Tires 70 years of tire expertise.
Balanced void ratio and innovative biting edges on the tread blocks enable confident navigation and agility to drive off-road in a variety of terrains, such as sand, silt, loose rocks, gravel, dirt, and soil.
Center and intermediate tread blocks are designed to provide a stable foundation and superior grip on rocks and slick surfaces while enveloping objects to confidently ride on rugged trails.
Sophisticated scalloped shoulder lug design incorporates elongated stone ejectors to help release mud for continuous traction while effectively reducing stone retention and drilling from rocks and loose soil.
Inclined deep and wide grooves allow the tire to enhance traction from any angle while maximizing debris-cleaning capability
All-Terrain Traction
Innovative design on tread offers excellent traction in a variety of surface elements.

Optimized Tread Design
Provides lateral stability, maximum handling and confidence in control during acceleration and braking

Rock-Crawling Performance
Design provides superior grip to envelop rocks and other objects when riding on rugged trails.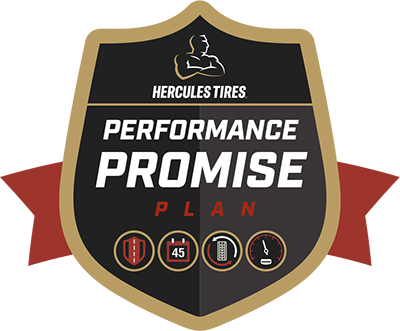 Performance Promise Warranty
24-MONTH LIMITED PROTECTION POLICY
Limited Protection Policy: Eligible tires are covered for 24 months from the date of original tire manufacture date or purchase date.
| ITEM # | TIRE SIZE | LOAD INDEX | SPEED RATING | LOAD ID | SIDEWALL | UTQG | MIN RIM WIDTH (IN) | MAX RIM WIDTH (IN) | SINGLE MAX LOAD AT COLD INFLATION PRESSURE (LBS@PSI) | DUAL MAX LOAD AT COLD INFLATION PRESSURE (LBS@PSI) | TREAD DEPTH (1/32") | OVERALL WIDTH (IN) | OVERALL DIAMETER (IN) | WEIGHT (LBS) | STUD SIZE | PLY RATING |
| --- | --- | --- | --- | --- | --- | --- | --- | --- | --- | --- | --- | --- | --- | --- | --- | --- |
| 98546 | 25X10.00R12/8 | 67 | J | D | Raised Black Letter | | 8.00 | 8.00 | 675@18 | - | 22.0 | 10.00 | 25.00 | 28.22 | - | - |
| 98547 | 25X11.00R12/8 | 70 | J | D | Raised Black Letter | | 9.00 | 9.00 | 737@18 | - | 22.0 | 10.80 | 25.00 | 29.98 | - | - |
| 98545 | 25X8.00R12/8 | 60 | J | D | Raised Black Letter | | 6.50 | 6.50 | 550@18 | - | 22.0 | 8.00 | 25.00 | 24.69 | - | - |
| ITEM # | TIRE SIZE | LOAD INDEX | SPEED RATING | LOAD ID | SIDEWALL | UTQG | MIN RIM WIDTH (IN) | MAX RIM WIDTH (IN) | SINGLE MAX LOAD AT COLD INFLATION PRESSURE (LBS@PSI) | DUAL MAX LOAD AT COLD INFLATION PRESSURE (LBS@PSI) | TREAD DEPTH (1/32") | OVERALL WIDTH (IN) | OVERALL DIAMETER (IN) | WEIGHT (LBS) | STUD SIZE | PLY RATING |
| --- | --- | --- | --- | --- | --- | --- | --- | --- | --- | --- | --- | --- | --- | --- | --- | --- |
| 98549 | 27X11.00R14/8 | 73 | J | D | Raised Black Letter | | 9.00 | 9.00 | 803@18 | - | 22.0 | 10.80 | 27.00 | 32.63 | - | - |
| 98548 | 27X9.00R14/8 | 67 | J | D | Raised Black Letter | | 7.00 | 7.00 | 675@18 | - | 22.0 | 9.00 | 27.00 | 28.66 | - | - |
| 98485 | 28X10.00R14/8 | 73 | J | D | Raised Black Letter | | 7.00 | 8.50 | 803@18 | - | 22.0 | 9.80 | 28.00 | 32.63 | - | - |
| 98486 | 30X10.00R14/8 | 77 | J | D | Raised Black Letter | | 7.00 | 8.50 | 906@18 | - | 22.0 | 9.80 | 30.00 | 37.04 | - | - |
| 98488 | 32X10.00R14/8 | 81 | J | D | Raised Black Letter | | 7.00 | 8.50 | 1016@18 | - | 22.0 | 10.00 | 32.00 | 41.67 | - | - |
| 98550 | 33X10.00R14/8 | 84 | J | D | Raised Black Letter | | 7.00 | 7.00 | 1100@18 | - | 22.0 | 10.00 | 33.00 | 43.65 | - | - |
| ITEM # | TIRE SIZE | LOAD INDEX | SPEED RATING | LOAD ID | SIDEWALL | UTQG | MIN RIM WIDTH (IN) | MAX RIM WIDTH (IN) | SINGLE MAX LOAD AT COLD INFLATION PRESSURE (LBS@PSI) | DUAL MAX LOAD AT COLD INFLATION PRESSURE (LBS@PSI) | TREAD DEPTH (1/32") | OVERALL WIDTH (IN) | OVERALL DIAMETER (IN) | WEIGHT (LBS) | STUD SIZE | PLY RATING |
| --- | --- | --- | --- | --- | --- | --- | --- | --- | --- | --- | --- | --- | --- | --- | --- | --- |
| 98487 | 30X10.00R15/8 | 76 | J | D | Raised Black Letter | | 7.00 | 8.50 | 880@18 | - | 22.0 | 9.80 | 30.00 | 36.16 | - | - |
| 98489 | 32X10.00R15/8 | 80 | J | D | Raised Black Letter | | 7.00 | 8.50 | 990@18 | - | 22.0 | 10.00 | 32.00 | 40.56 | - | - |
| 98551 | 33X10.00R15/8 | 83 | J | D | Raised Black Letter | | 7.00 | 7.00 | 1071@18 | - | 22.0 | 10.00 | 33.00 | 42.55 | - | - |
| 98490 | 35X10.00R15/8 | 87 | J | D | Raised Black Letter | | 7.00 | 8.50 | 1199@18 | - | 22.0 | 10.20 | 35.00 | 46.96 | - | - |